Bible Wiki is a database covering people, places, books, doctrine and history of the Bible. Join us as we glorify God, write about the Bible and be in fellowship with other Christians.  
Blogs
Check out insights on the word, faithful exposition and riveting details on the Bible Wiki Blog
Loading RSS data...
What do you consider valuable in your life? When we hear the word "valuable" or "priceless" we often think of money or precious gems. What we think of as valuable and what truly is valuable are often very different things. How much do you value your relationship with God? Can you say that everything else feels like trash compared to God?

In the Book of Job, Eliphaz gives us some great life wisdom.…

Read more >
Bible Wiki does not support or endorse the articles and advertisements found within Fandom or that are ran by Wikia, Inc, or any other third party.
Bible Events
Check out what biblical events and people are about ready to be celebrated and discover what they celebrate and write relevant content about them!
Study

Share your knowledge of the Word here, whether it be a current Bible study you are doing or something your Pastor said in his sermon. Not sure where to start "digging in" to Scripture? Not sure how to share your knowledge with others? Contact one of our Admins.
Social Media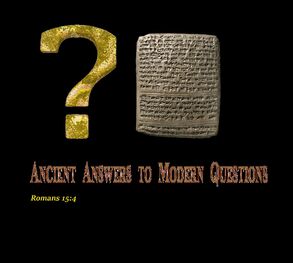 Community content is available under
CC-BY-SA
unless otherwise noted.