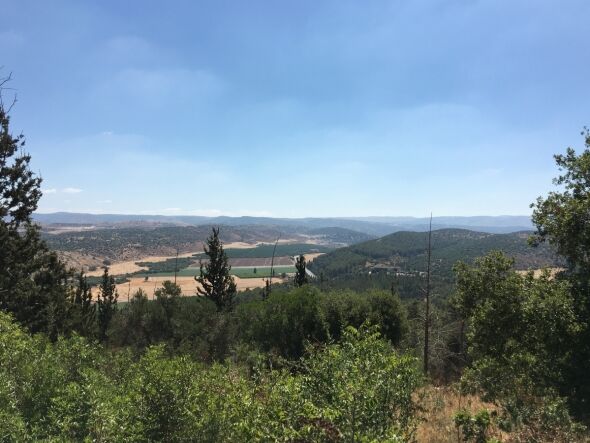 Tradition can only get a researcher so far, but Dr. Eric Mitchell, who I mentioned in a previous blog, seeks out the truth behind the tales told in ancient times. Primarily, as a Christian, he seeks to see for himself the places, and the remnants of places buried therein, of the Bible.
Following up on his article about the big picture in the ancient land of the Philistines, Dr. Mitchell joins tourists as the disembark the bus to kick around stones and pebbles placed there for the taking in the place very near where David killed Goliath[1].
However, based on the record in the Bible, the stones picked up by tourists are tiny compared to the original water-worn stones the size of tennis balls that the young shepherd of Bethlehem used to take down the towering champion of the Philistines.
Dr. Mitchell goes on to tell of the ruins of Philistine cities that show that the Philistines were a literate people with an alphabet that resembles early Hebrew script. More importantly, the ruins reveal that "a small fortified city was, in fact, there in the midst of 1 Samuel 17 and helps us better understand the context of David's fight with Goliath[2]."
While we cannot all go to Israel, we can vicariously get the feel of history some three thousand years later as we follow the work of dedicated Christians that do. Perhaps some of us can visit that ancient valley through virtual reality (Google Earth, for example) or apps developed by adventurous believers who are into finding the truth.
Stay tuned. I have a feeling that day might be closer than we think. This work is under copyright of the author and should not be used without his permission.